The Kia Rio is Back in Force for 2018
July 13 2018, Gus Revenberg Kia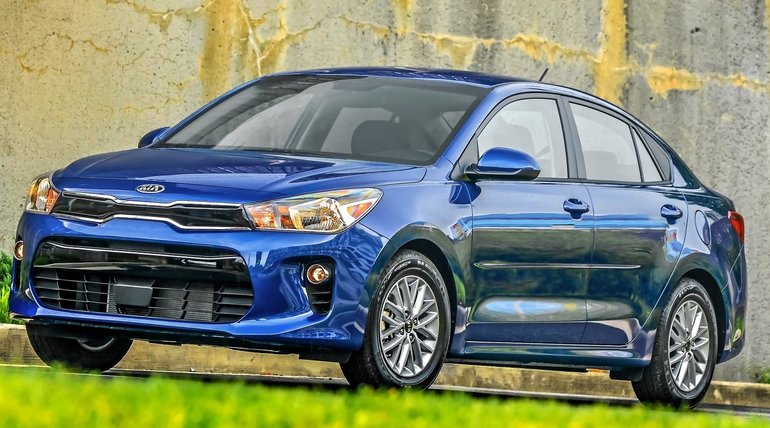 The Kia Rio has won the hearts of Canadians a long time ago. And for 2018, Kia launches a brand new Rio that will make you fall in love all over again with the Korean subcompact!
More complete and better equipped than ever, the all-new 2018 Kia Rio proves that you do not need to spend a fortune to get your hands on a vehicle that is reliable, safe and even fun to drive.
The 2018 Kia Rio Gives You Your Money's Worth
Available from just $ 16,570, the 2018 Rio incorporates a variety of elements that raise the standards of the subcompact vehicle category.
In an era where technology is an important part of our lives, the new Rio adapts and now offers a standard touchscreen for all versions. The 2018 Rio offers compatibility with Android Auto and Apple CarPlay systems, allowing you to stay connected at all times, even on the road.
A new intelligent optional service called UVO even allows you to set some parameters of your new Rio remotely from your smartphone. With UVO, you can find the location of your vehicle, start the engine remotely, unlock the doors, adjust the cabin temperature and even activate the heated steering wheel.
At Gus Revenberg Kia, the safety of our customers is at the top of our priorities. And with the new 2018 Kia Rio, you can hit the road with confidence. With the standard rear-view camera, six airbags, and optional stand-alone emergency braking, the 2018 Rio does not skimp on safety.
Fun With the 2018 Kia Rio
Beautiful, good and inexpensive, the 2018 Kia Rio really has it all, not just from a rational point of view.
With its 1.6-litre GDI direct injection engine, the little Rio delivers 130 horsepower and 119 lb-ft of torque, enough to make you want to hit the road anytime! Two transmissions are offered, one manual and one automatic, both with six gears.
Available in either sedan or hatchback configuration, the 2018 Kia Rio will please you, no matter what your lifestyle. And thanks to its aggressive price, it will certainly please your wallet!
Do not wait any longer and check out the brand new 2018 Kia Rio at Gus Revenberg Kia. We are waiting for you!